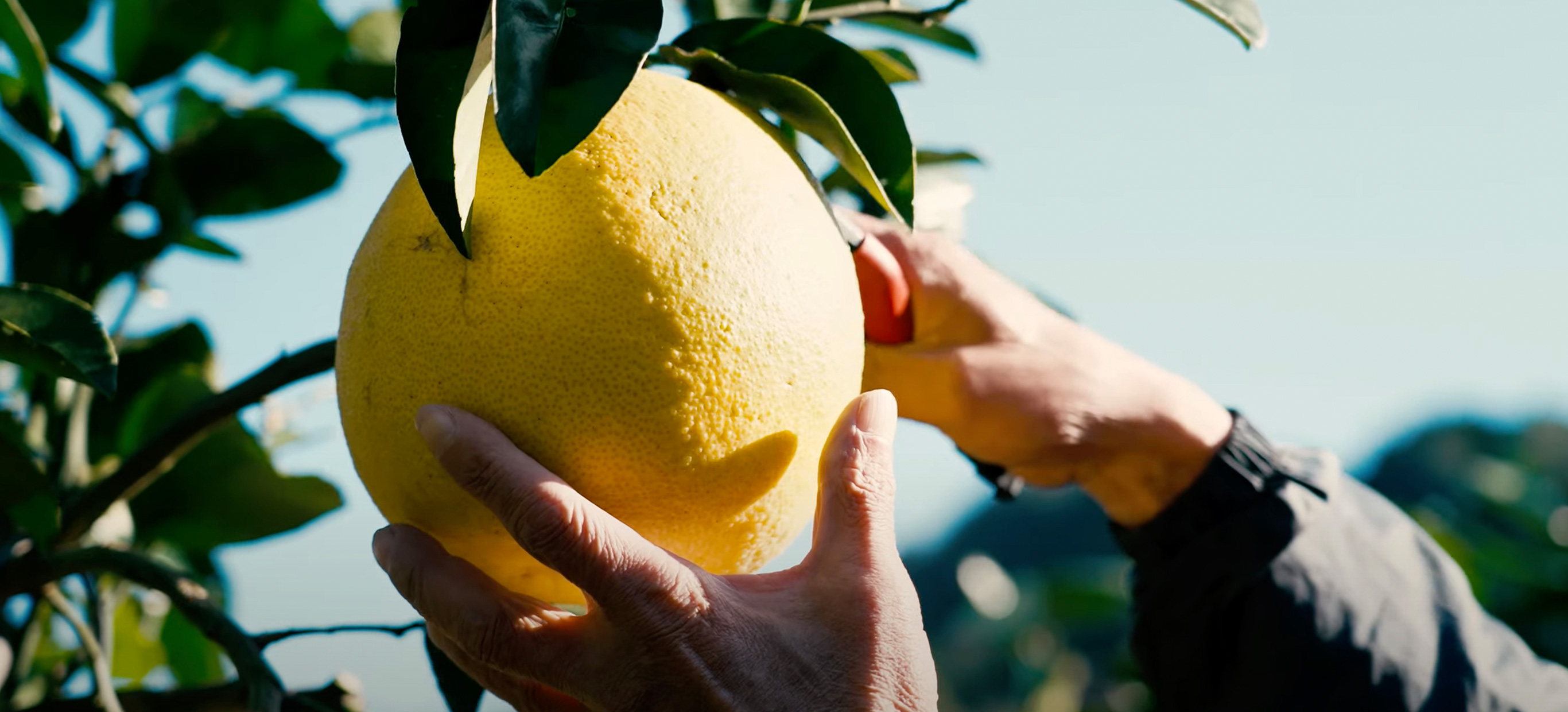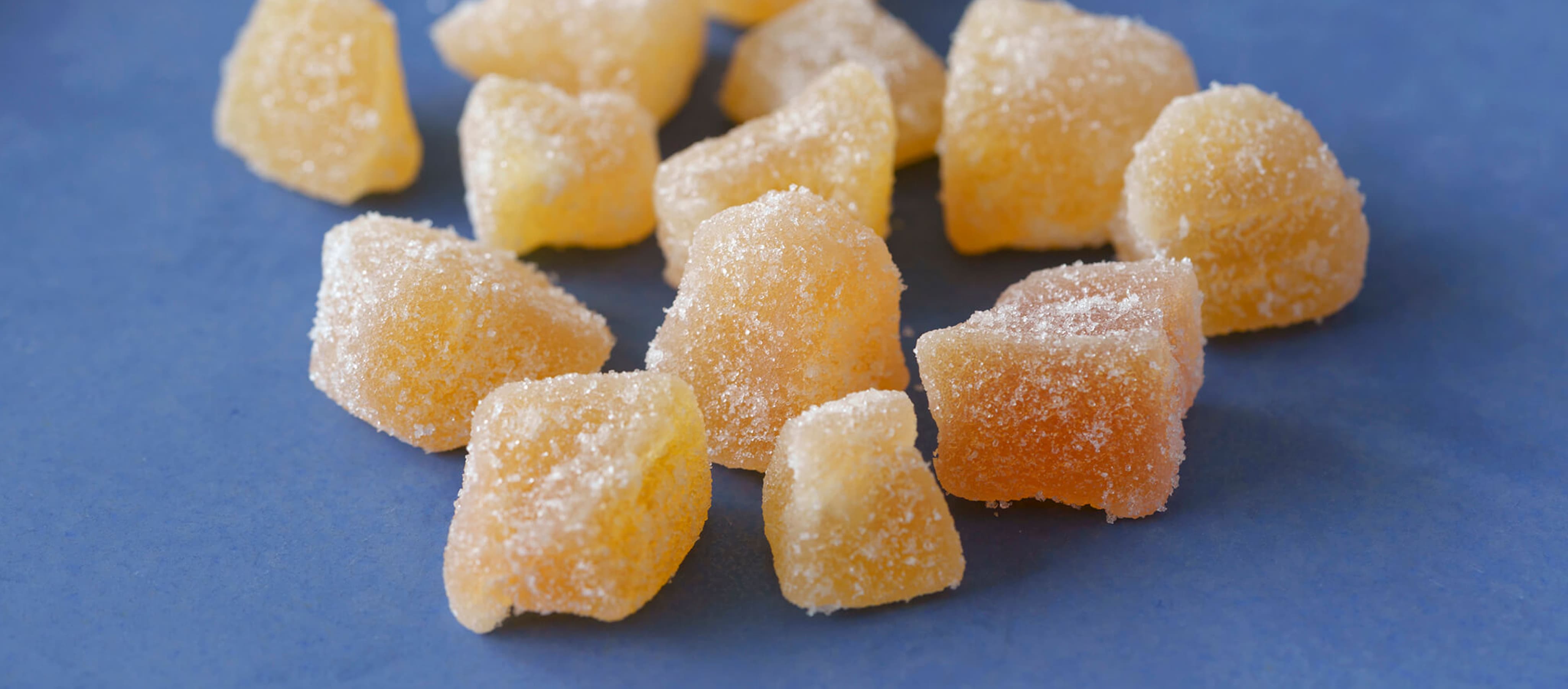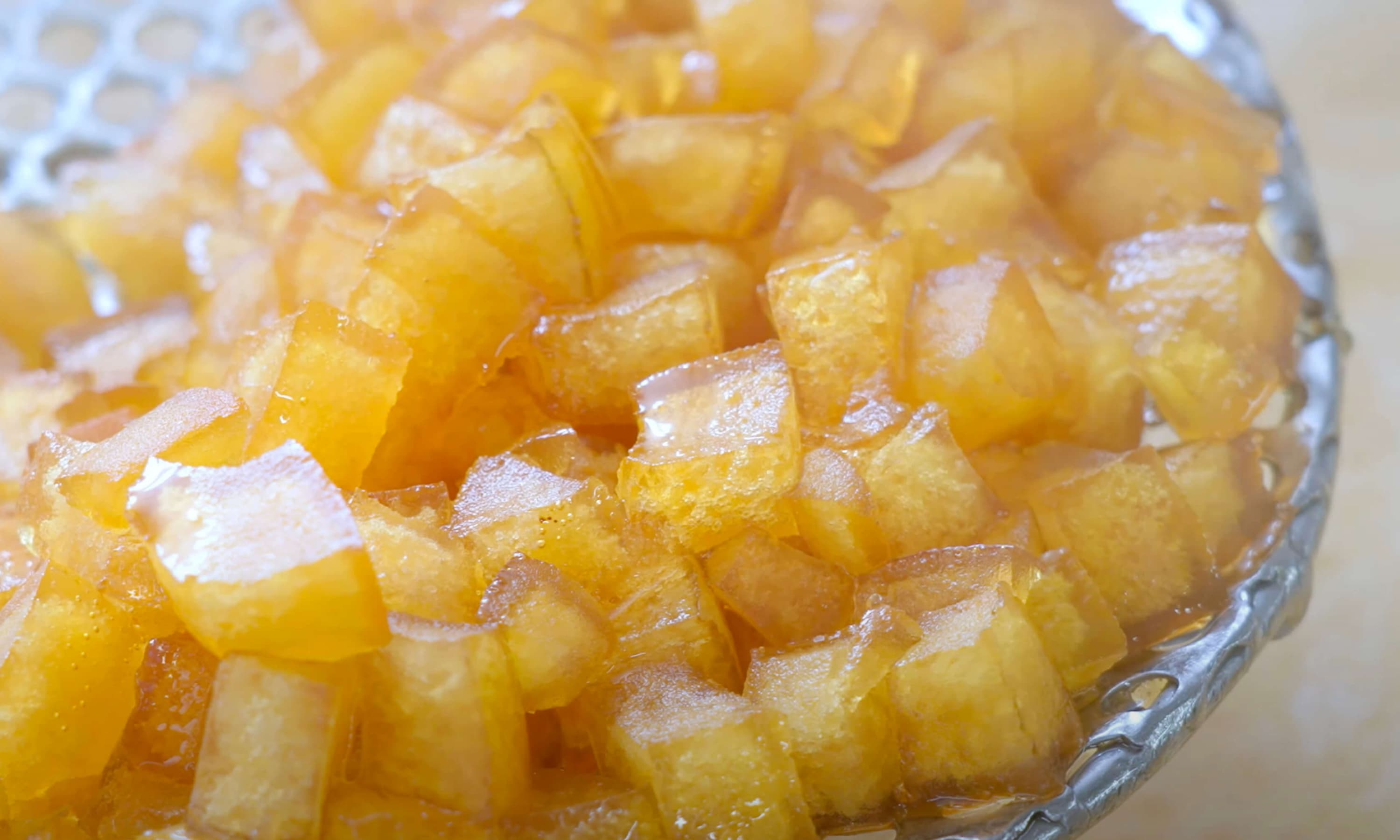 "Zabon Pomelo Candy" (Zabon-zuke) is one of our most popular products at Nanko Bussan. It is made from the spongy pith of the pomelo fruit. In the past, there were times when the supply of fresh pomelos was lacking. To secure a constant supply of fresh pomelos, roughly 1800 pomelo saplings were planted in Oita Prefecture in 2015.
The harvest season for pomelos runs from January to March.  The fruit grows to be about 18 cm in diameter.  The pith inside pomelos is much thicker than that of other citrus fruit's.  It is about 2 to 3 centimeters thick.  Since each pomelo is unique in size and shape, the pith is manually separated from the fruit and rind.
It is sorted by size and parboiled in a large kettle of boiling water. The pomelo pith is then diced into bite-sized pieces.  The cut pomelo is simmered in sugar, starch syrup. With craftsman precision, the cooking time is adjusted to the change in climate, so the pomelos are simmered to perfection. By sprinkling sugar by hand, each pomelo piece is coated evenly.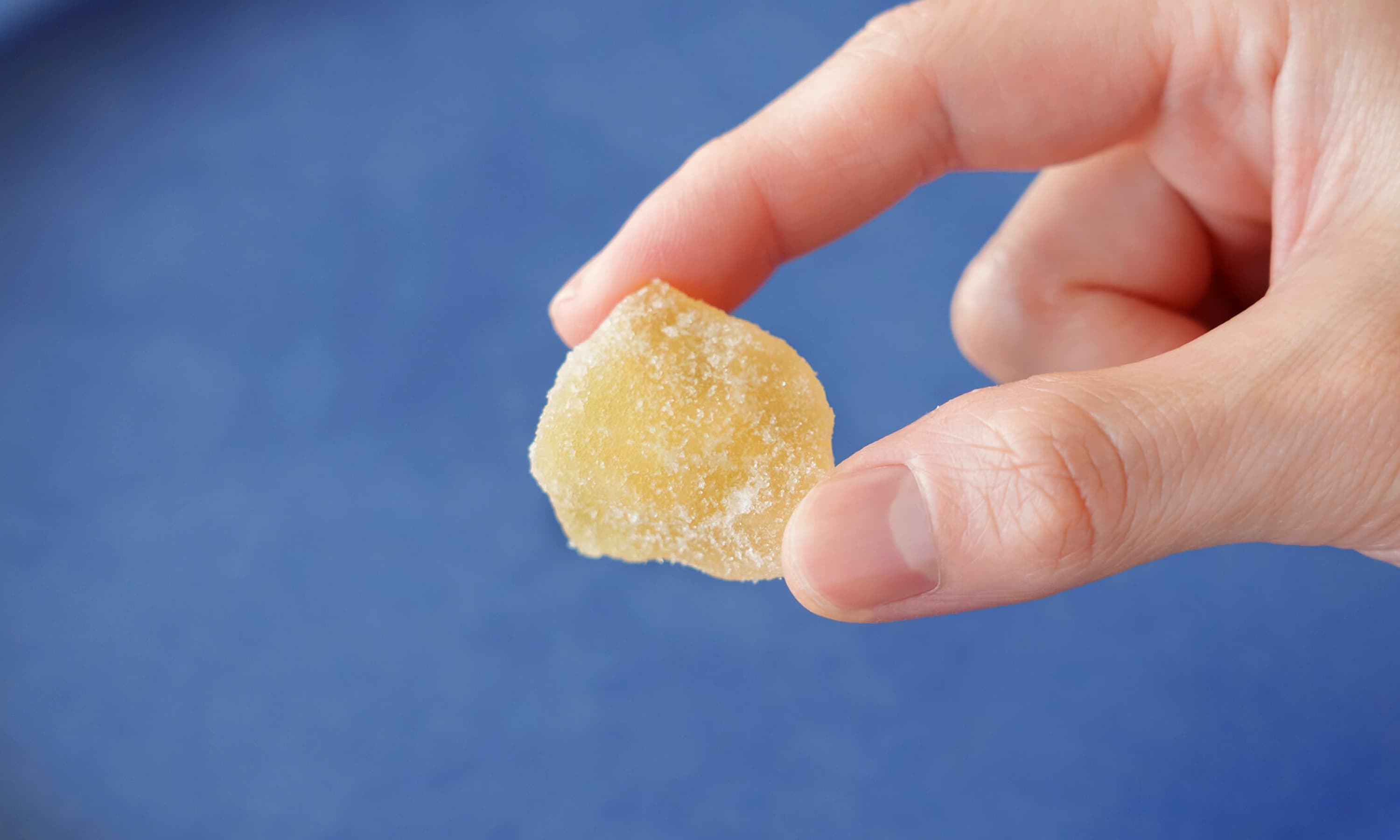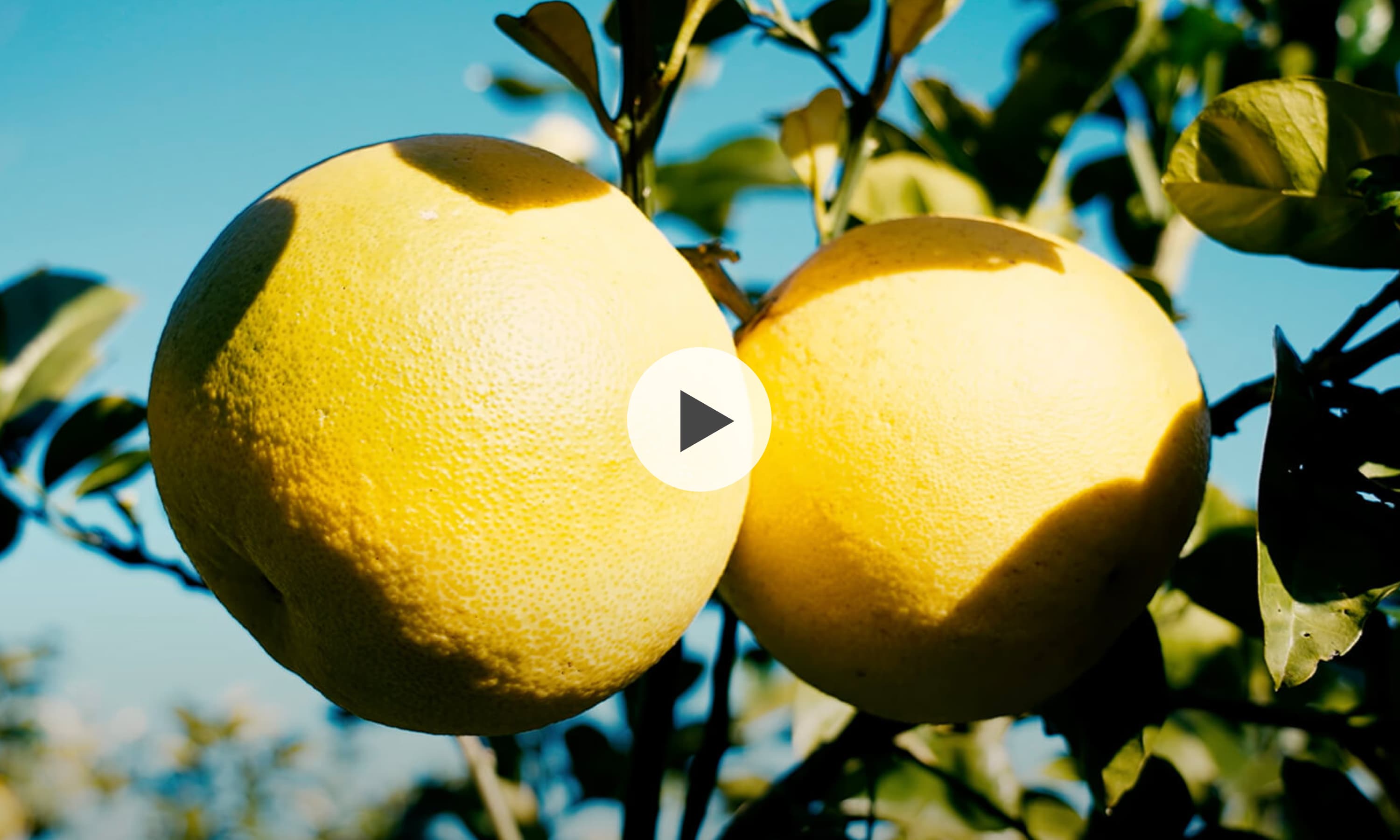 Because "Zabon-zuke"is made from fresh, raw pomelos, the natural, aromatic flavors will spread in your mouth. It's excellent when served with tea, dipped in yogurt, or as a cake and cream cheese topping.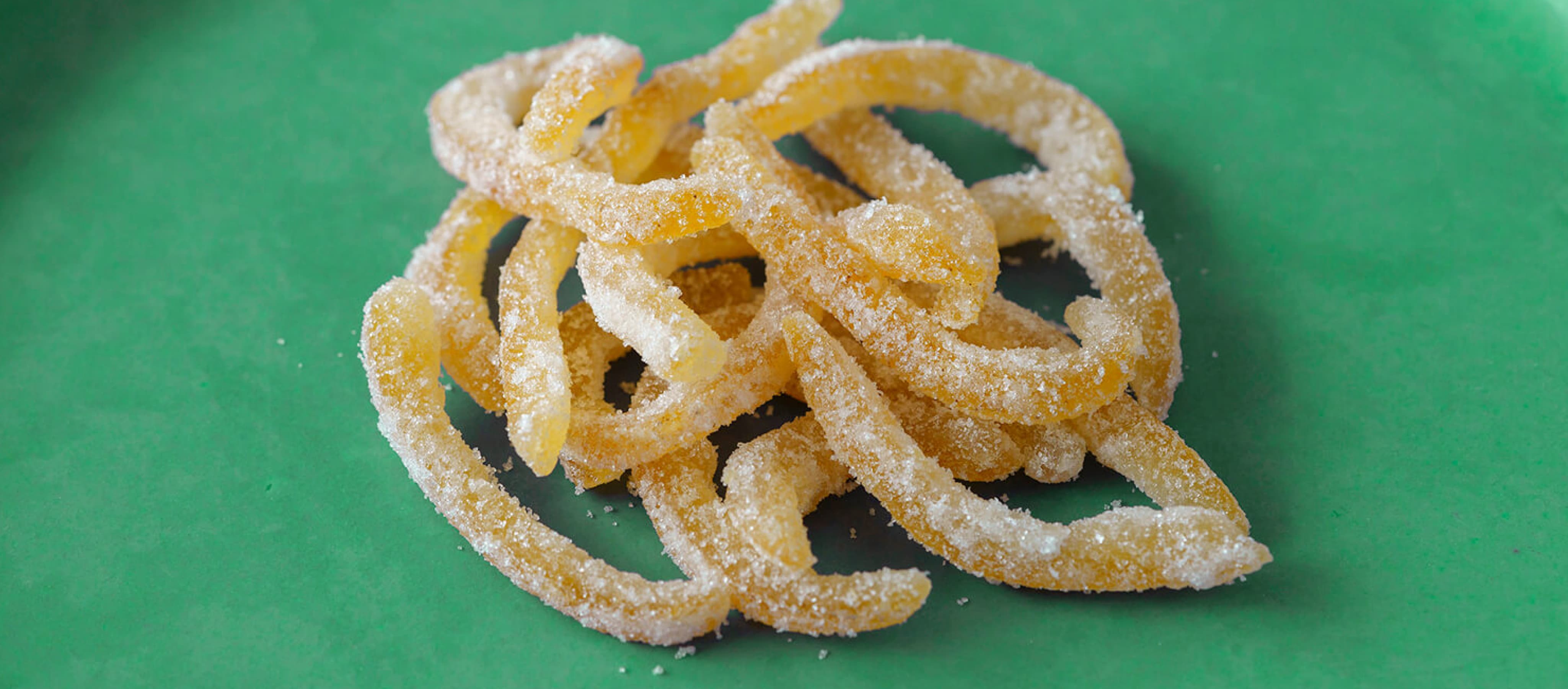 We produce Kabosu-zuke by using the peel of fully ripened golden Kabosu fruits that have been exposed to the sun's full blessings on the tree. We manually remove any damaged parts, as well as Kabosu bunches and seeds, and cut the Kabosu into sticks for eating easily.  The fresh, natural flavor and graceful taste of the product spreads out with each bite. The soft and familiar aroma of citrus fruits calms our minds and gives us a sense of comfort. Since it is made from Kabosu peels after pressing, it was awarded the Minister of Agriculture, Forestry and Fisheries Prize at the 26th Confectionary Exposition in 2013 as an eco-friendly food product.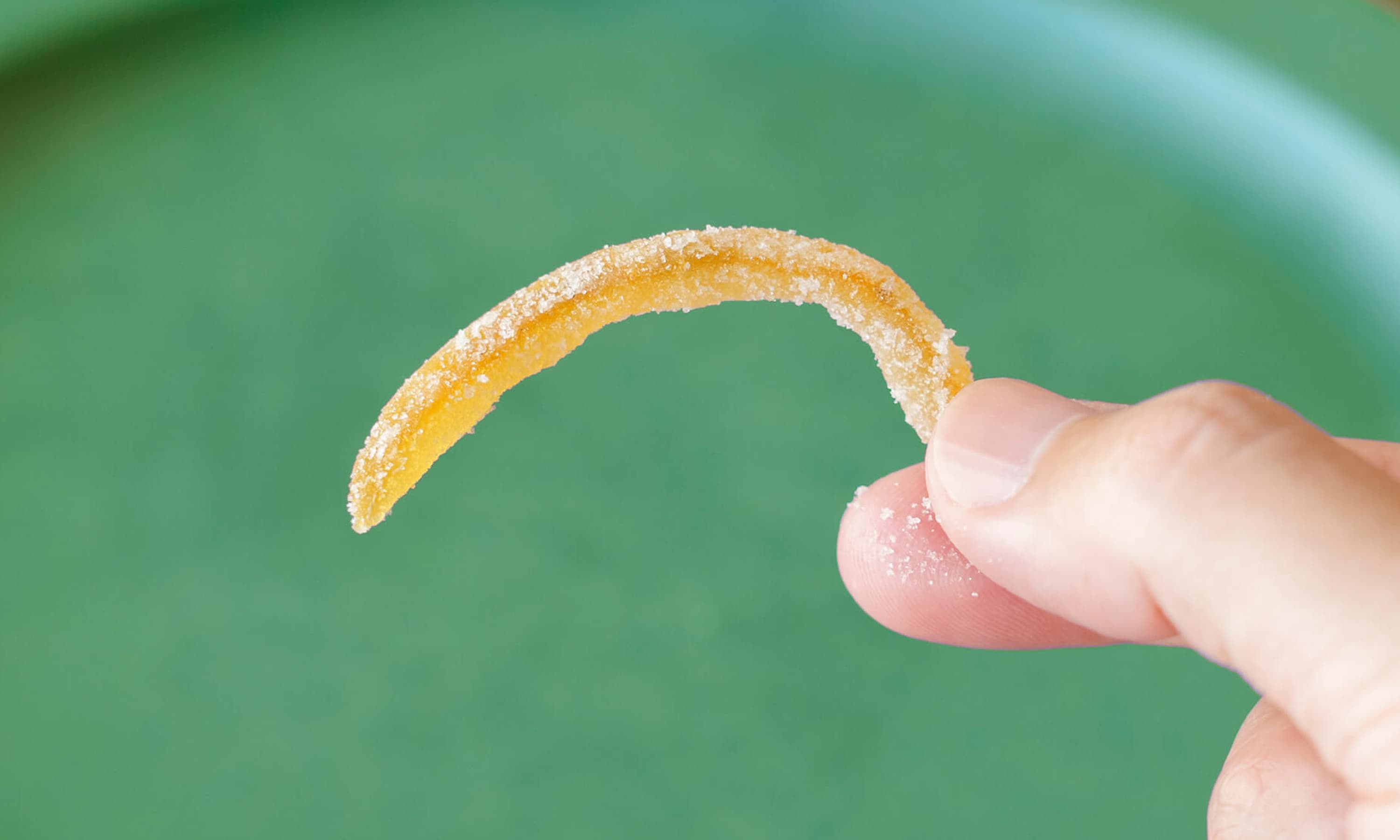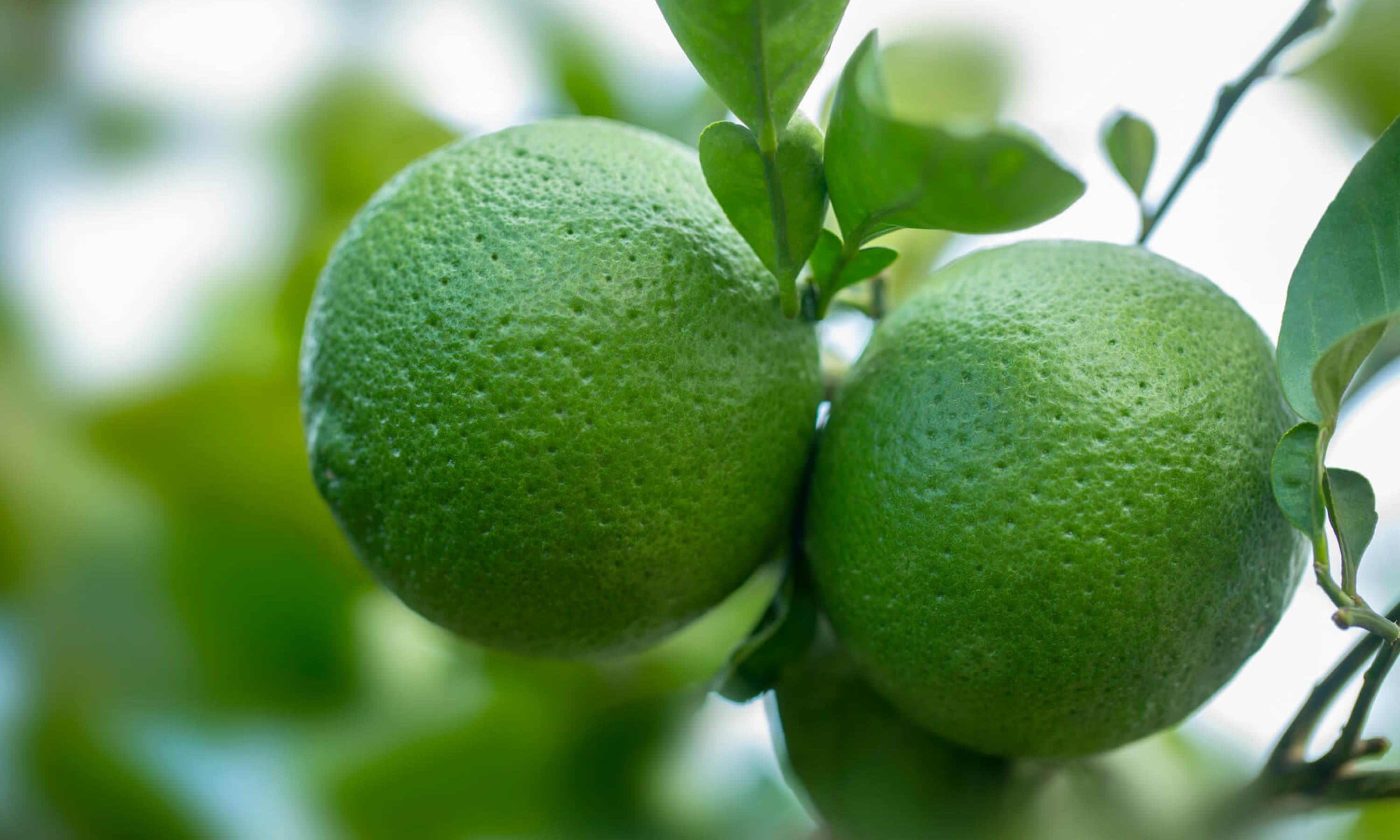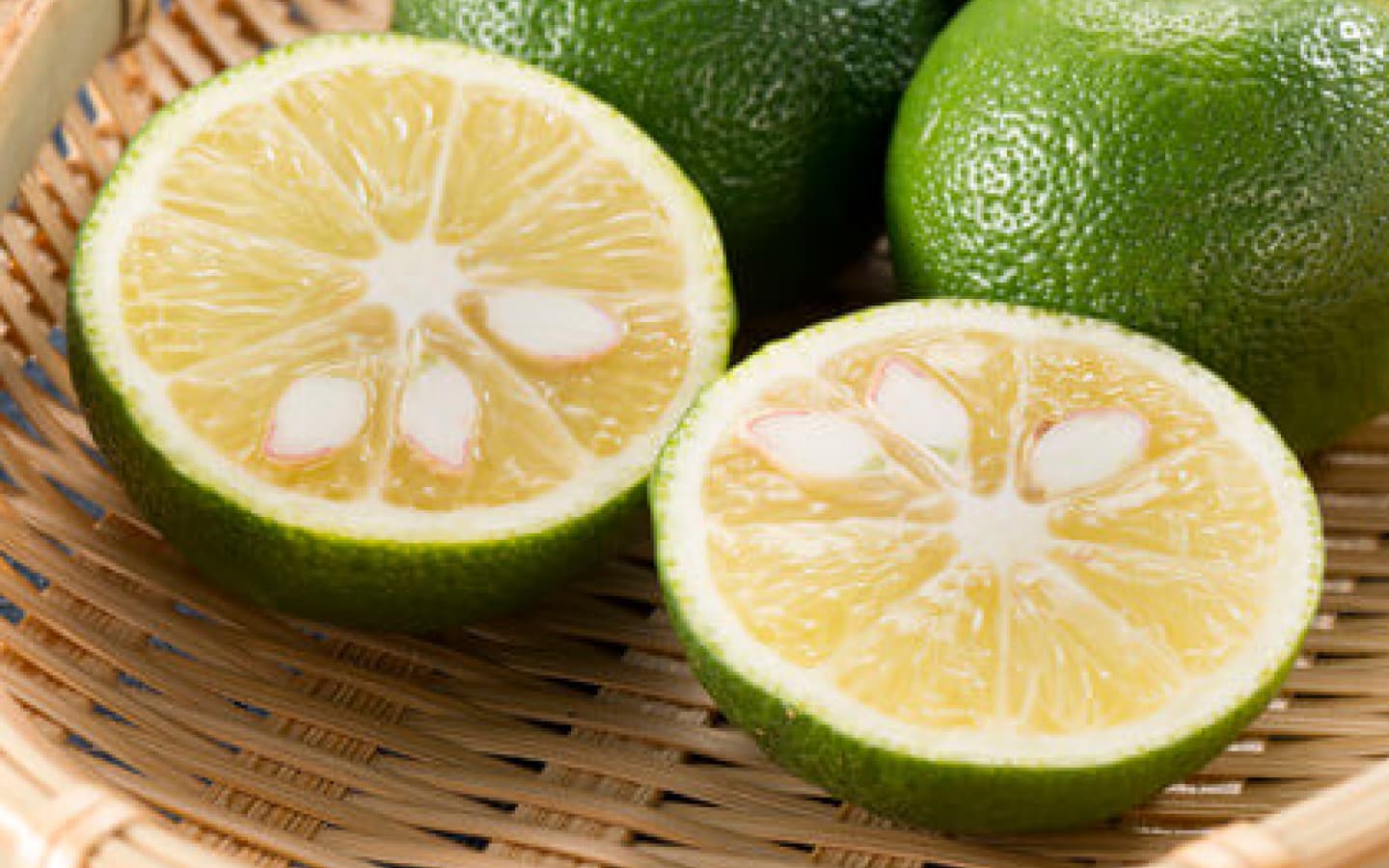 Kabosu is a citrus fruit with a fresh flavor and mild sourness. The sour and fragrant Kabosu juice is used as added seasoning in Japanese cooking. Oita Prefecture is the largest Kabosu producer in Japan, accounting for 99% of the nation's total production. The harvest season lasts from summer to autumn. In September, it is at its peak in flavor and juiciness. Kabosu is grown in all areas of Oita and has become a very familiar local product. There is even a mascot based on Kabosu. In addition, Kabosu is used in ways beyond cooking. It is even used in fish food to reduce the "fishy" odor of farmed yellowtail.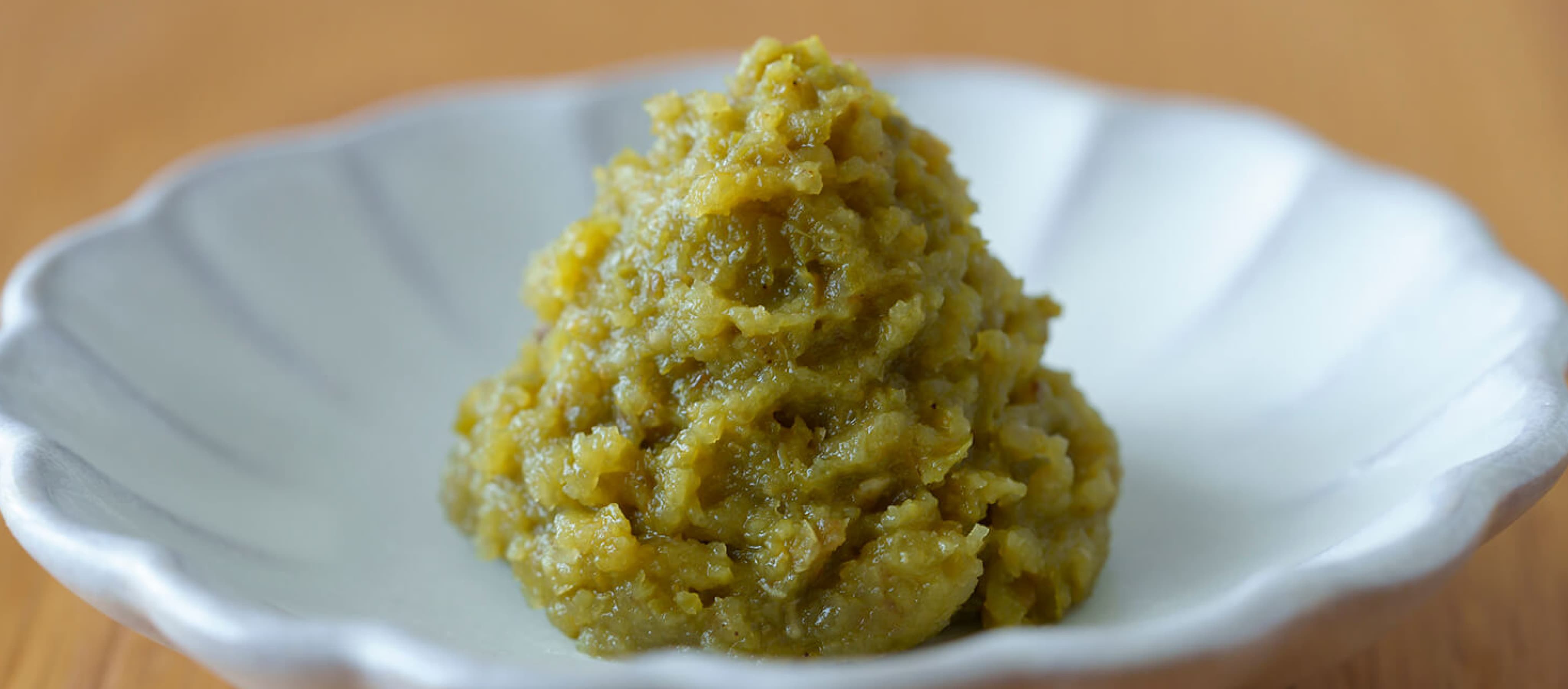 Yuzu-kosho is a condiment made from chili pepper and yuzu, is used in many dishes as a common seasoning in Kyushu. The yuzu is manually selected and processed one by one to bring out its rich flavor. The green yuzu peel is chopped and mixed with coarsely chopped hot green chili peppers. It is produced by adding salt and allowing it to mature. It is used as a condiment for hot pot dishes, sashimi, tempura, and other dishes, as well as in combination with spaghetti, dressings, and other ingredients. In recent years, yuzu-kosho flavored snacks have also been increasingly offered for sale. Yuzu-kosho is characterized by its spicy and aromatic yuzu flavor.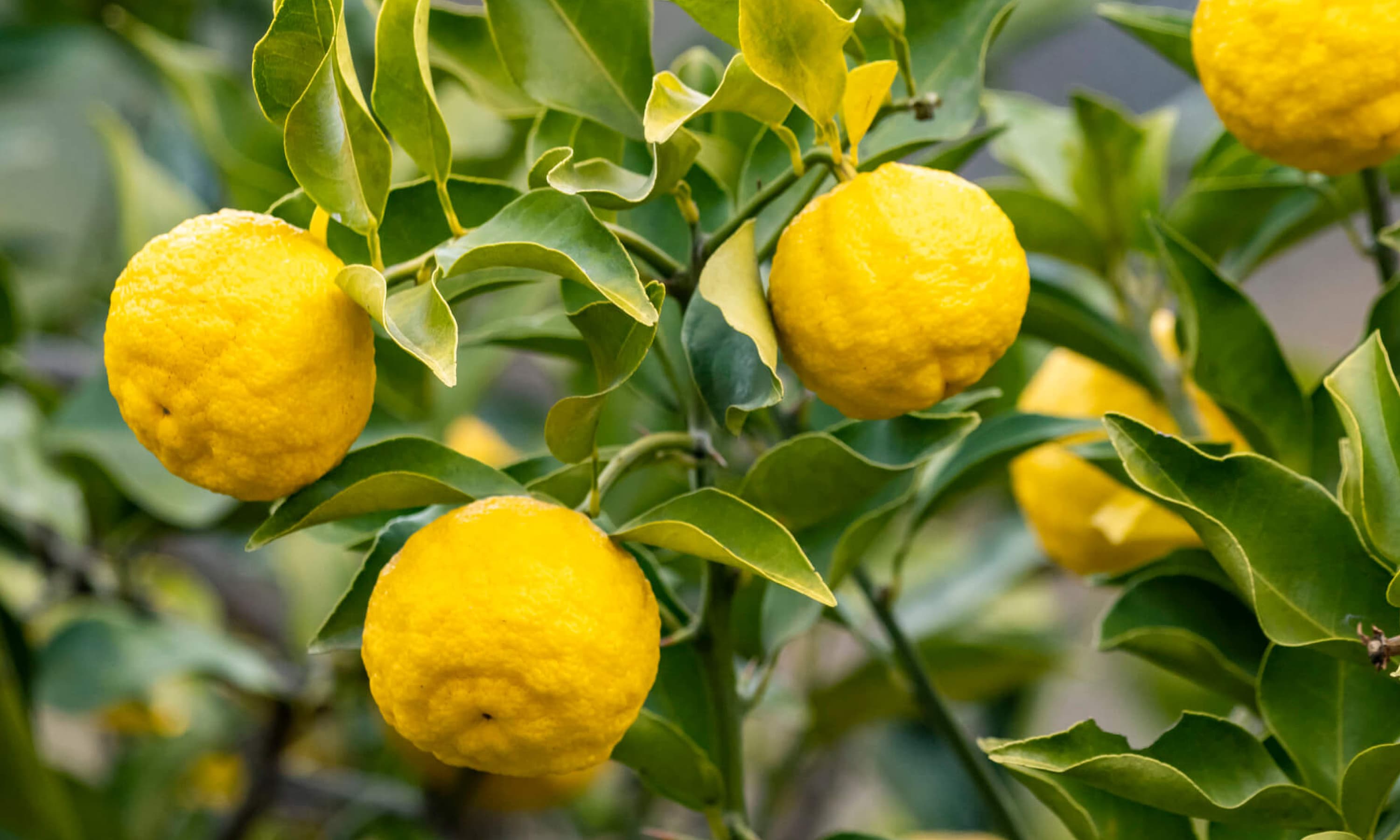 Yuzu is a citrus fruit with a distinctive fresh flavor. Although it cannot be eaten raw due to its strong sourness, and every part of the fruit is used in various ways. Yuzu is often squeezed for its juice, sliced thinly from the peel to flavor dishes, and used in beverages and confectionery. There is also a traditional custom of putting whole yuzu citrus fruits in the bath to enjoy as a yuzu bath. Japan is the leading country in both consumption and production. Since the 1970's, yuzu has been actively produced in Oita and other prefectures, and is now regarded as one of Oita's representative specialty products.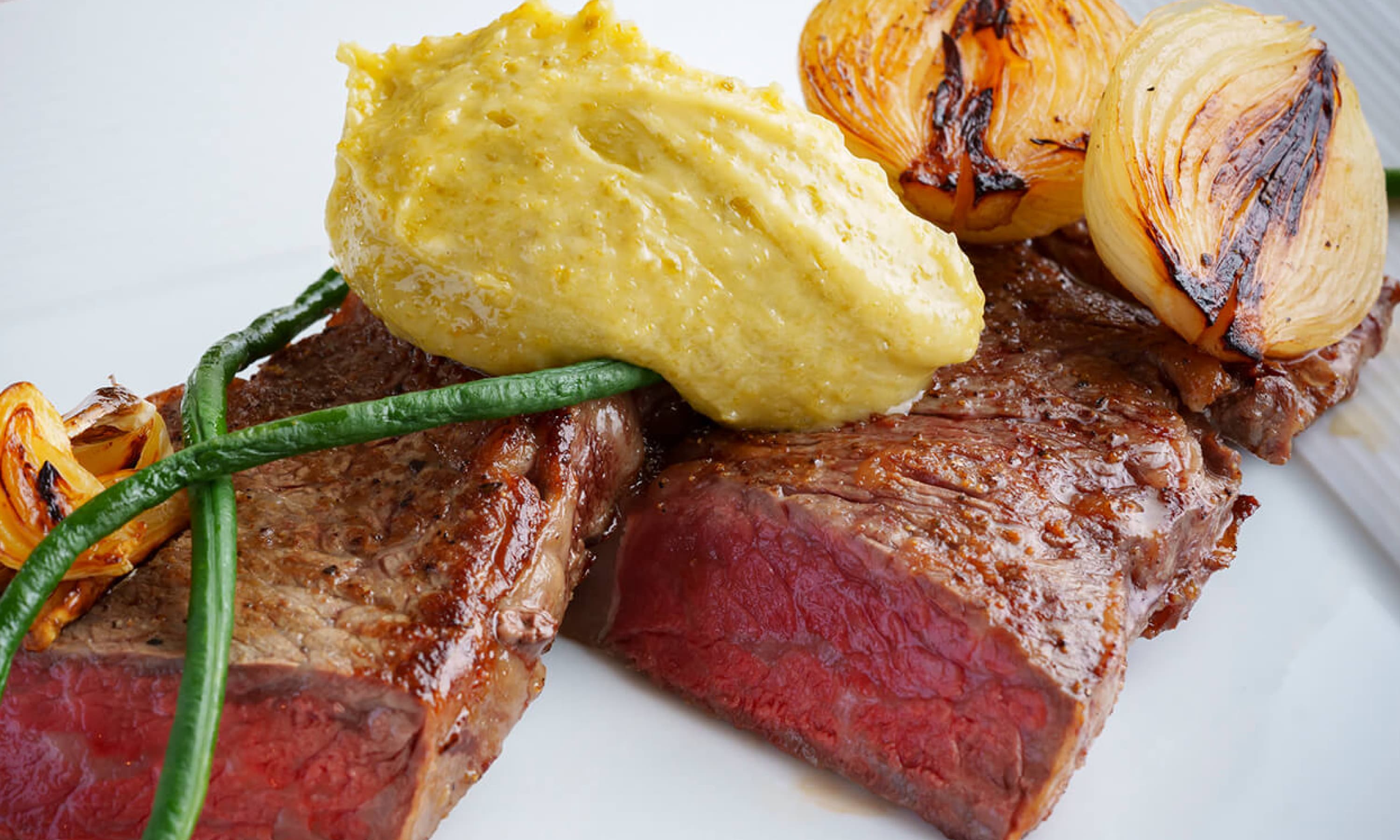 [Cooking Method]
◎Steak sauce
Mix one teaspoon of yuzu-kosho with two tablespoons of butter and serve it with steak or other meat dishes. You will enjoy the tantalizing and flavor of the yuzu-kosho.
*Please adjust the taste to your preference.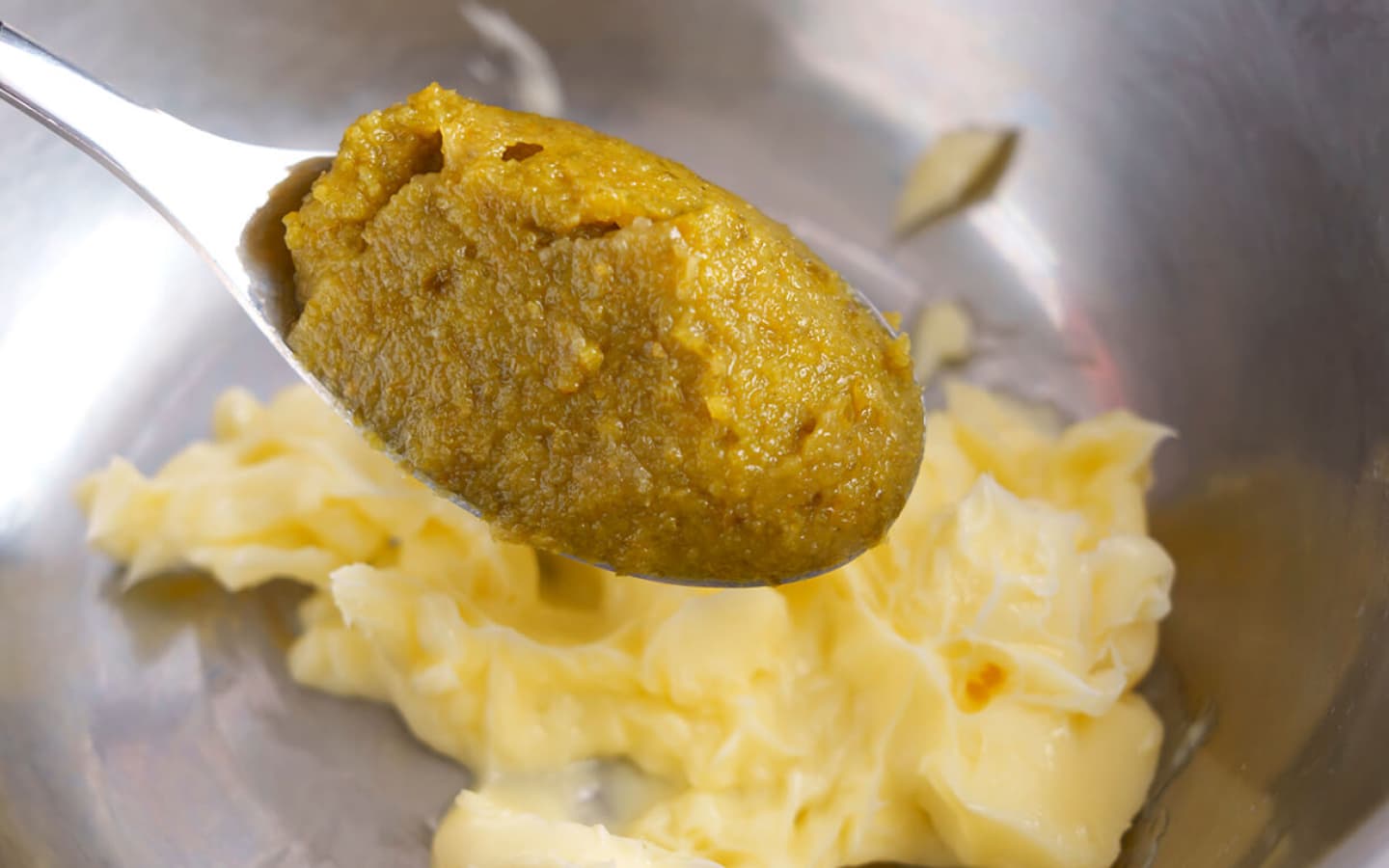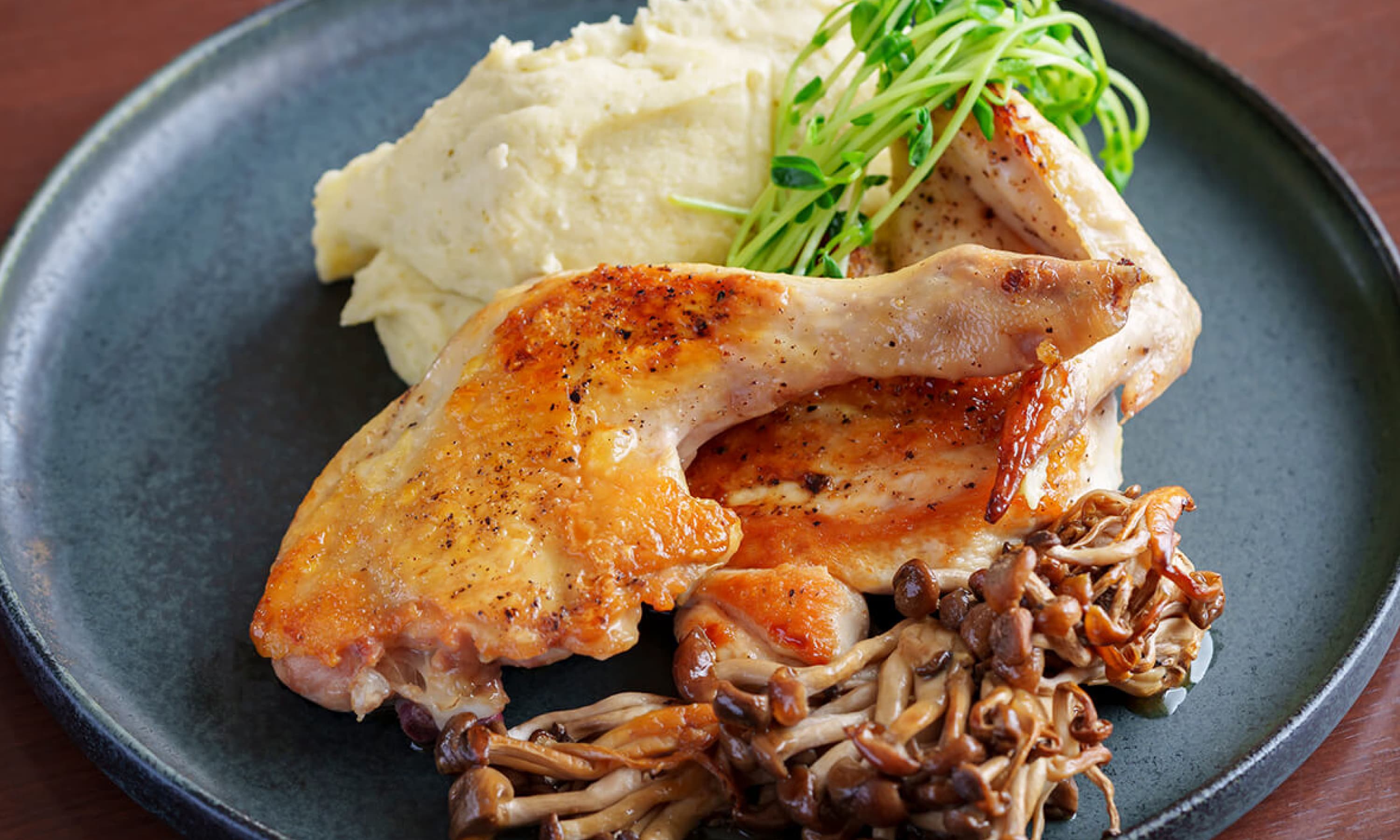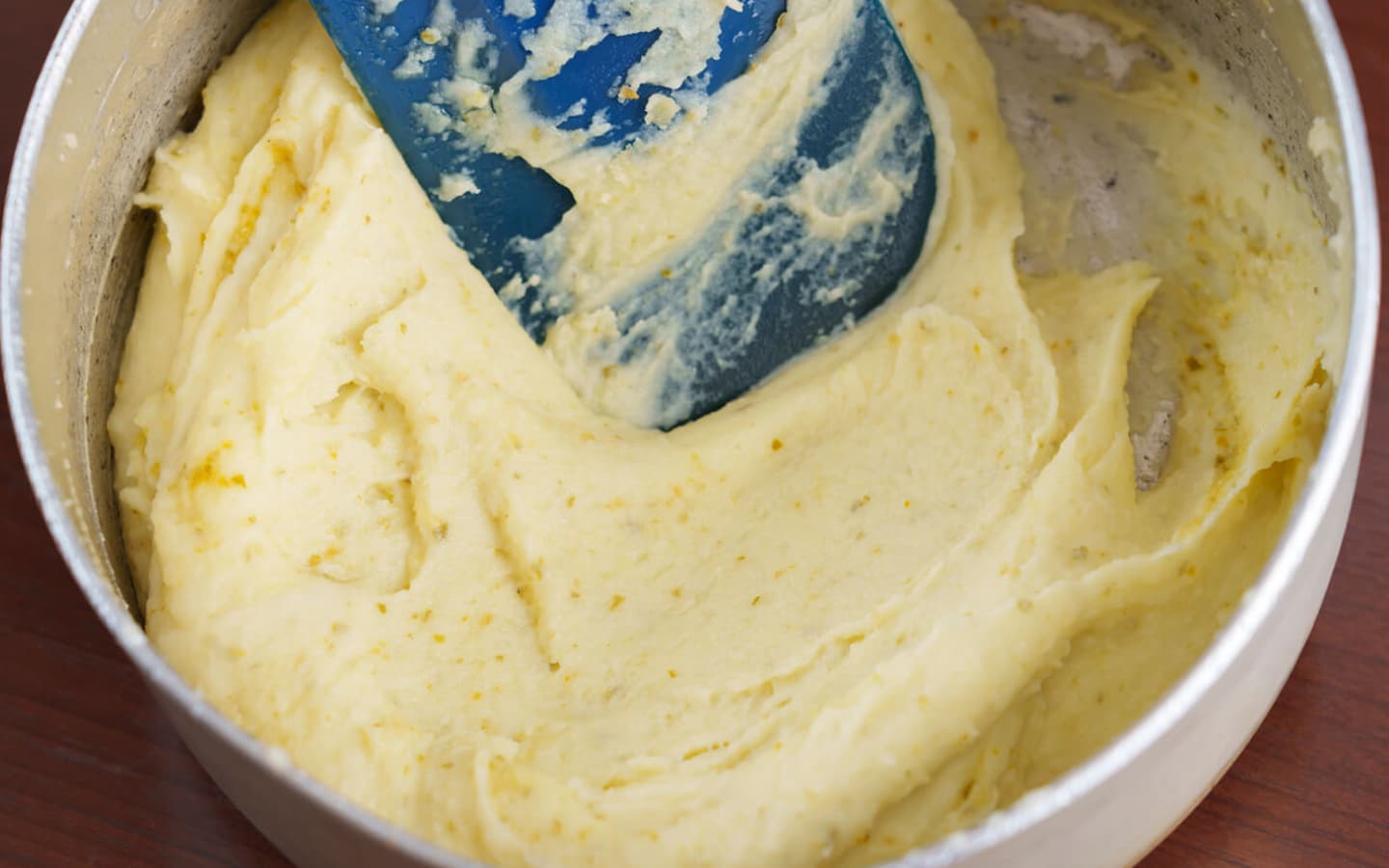 [Cooking Method]
◎Mashed potatoes
Mix one teaspoon of Yuzu-kosho with two cups of warm mashed potatoes.
It will give you a different and exciting flavor.
*Please adjust the taste to your preference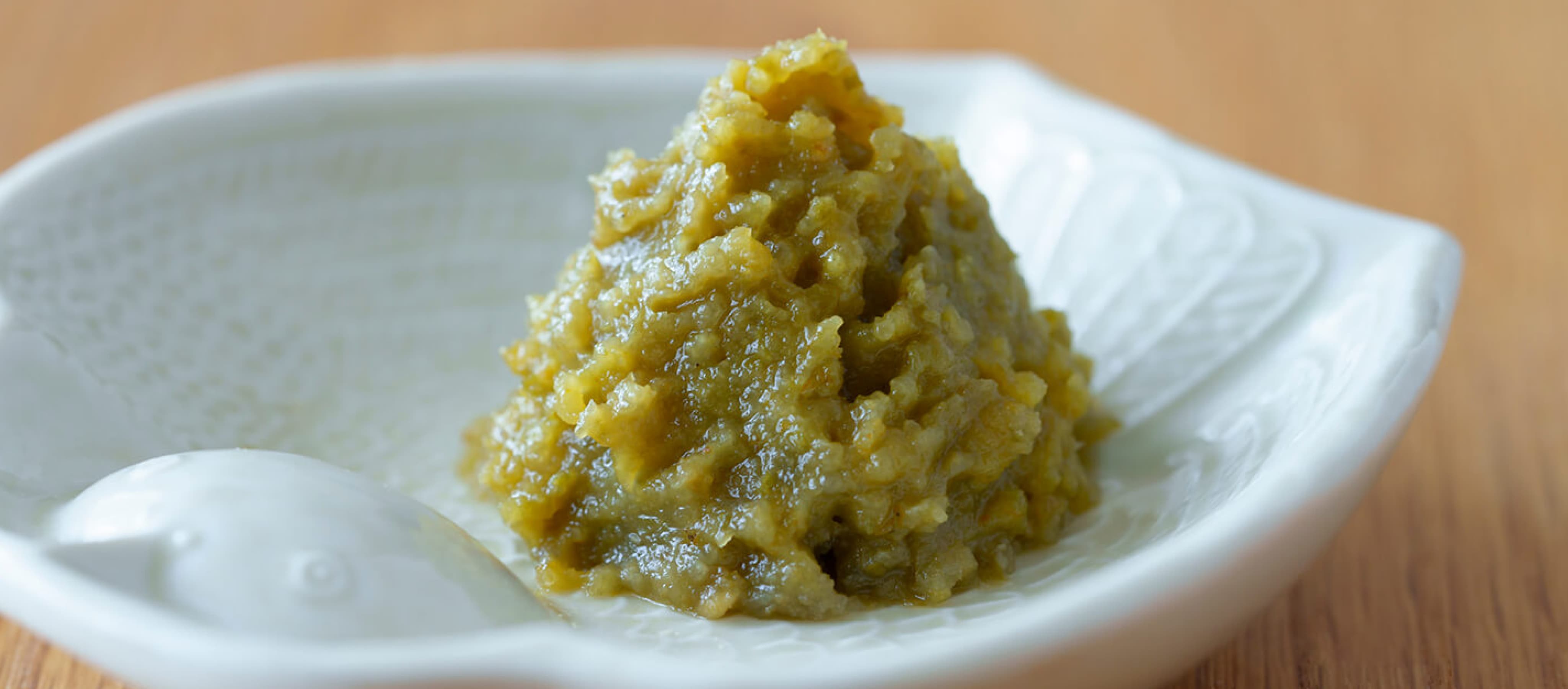 Kabosu-kosho is a spicy seasoning unique to Oita, made mainly from red pepper and Kabosu. It is also popular as a souvenir. The peel of the Kabosu is manually selected one by one and processed to bring out the best flavor. The Kabosu peel is finely chopped and mixed with coarsely chopped spicy blue chili peppers. Like yuzu-kosho, it is manufactured by adding salt and maturing. Kabosu-kosho can be used as an accent for a variety of dishes in both Japanese and Western cuisines. It adds a tangy, spicy, and fresh Kabosu flavor to your dishes.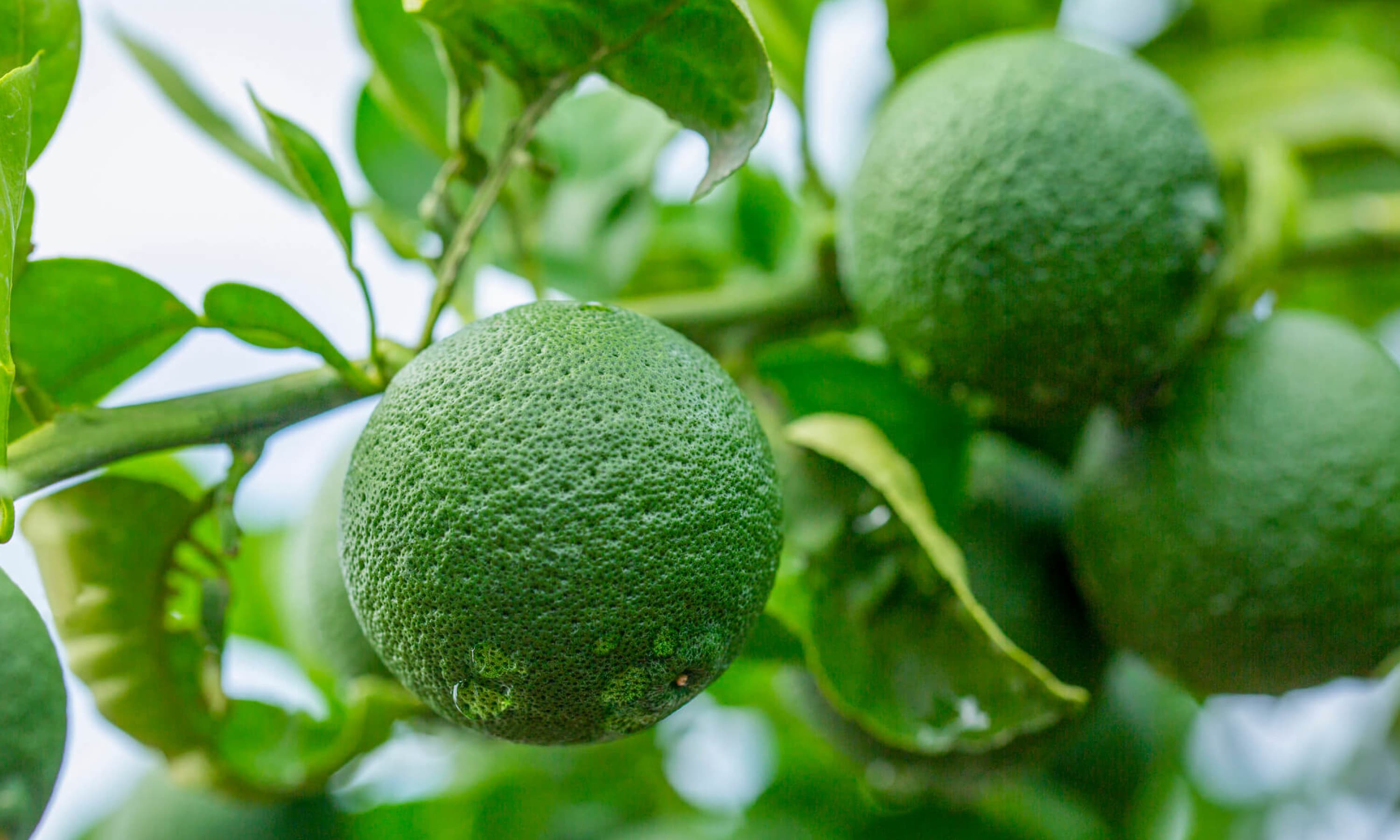 Kabosu, another specialty of Oita, is distributed mainly from August to December. The green Kabosu fruits are about the size of a tennis ball and weigh about 100 to 150 grams each. The skin turns yellow when it ripens, but it is generally harvested while it is still green. It has a strong acidity and a distinctive flavor. It is a citrus fruit with a fresh flavor and mild sourness and is mainly squeezed for its juice. Its plentiful juice is one of its greatest features and it is mainly used as a seasoning. Kabosu is almost exclusively produced in Oita. The harvest season lasts from summer to fall, peaking in September when the Kabosu has prime taste, flavor, and juiciness. Kabosu is considered to have a good taste and flavor, as well as a lot of juice. Kabosu juice is a very familiar local specialty and is used in a variety of dishes. It enhances the flavor of fish and meat by eliminating their "raw odor."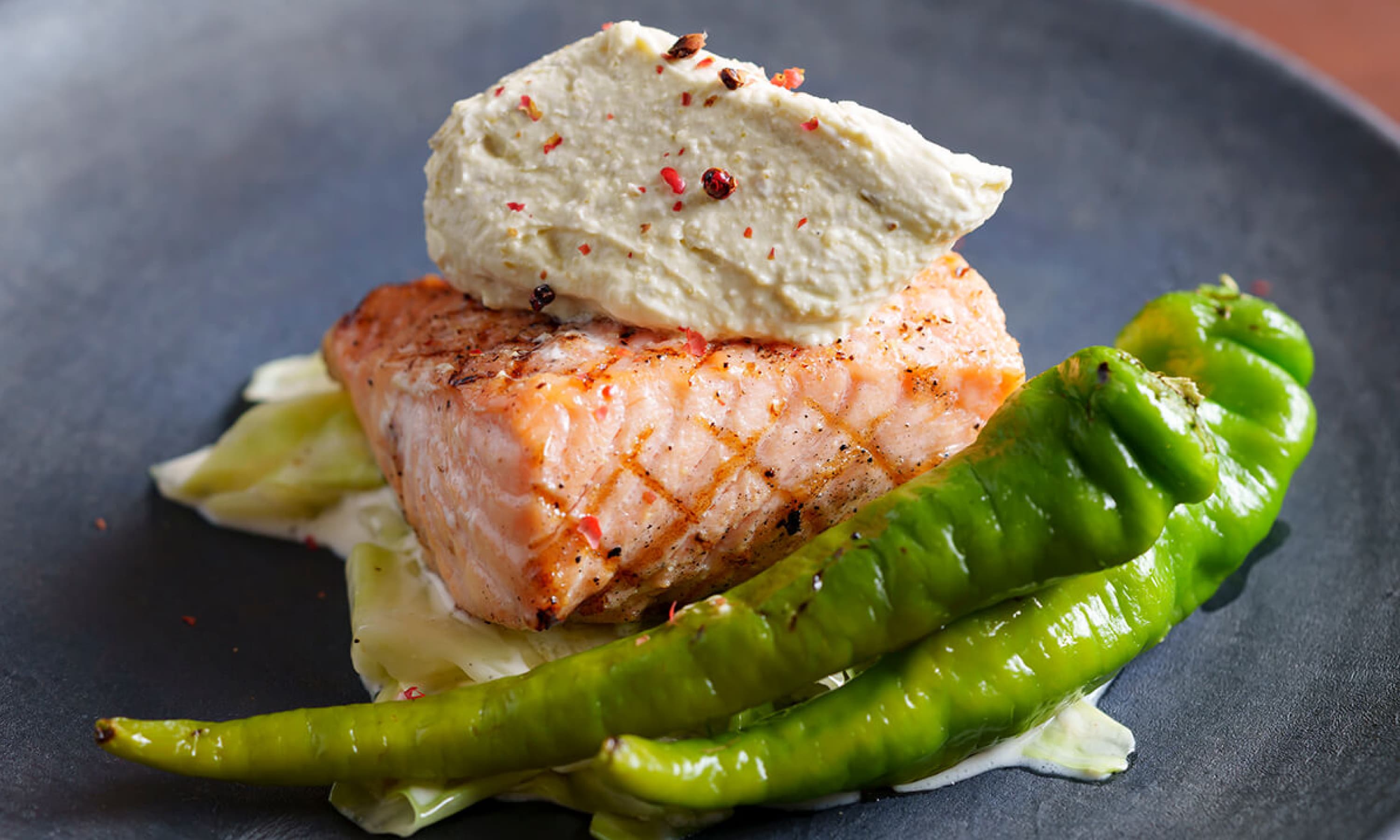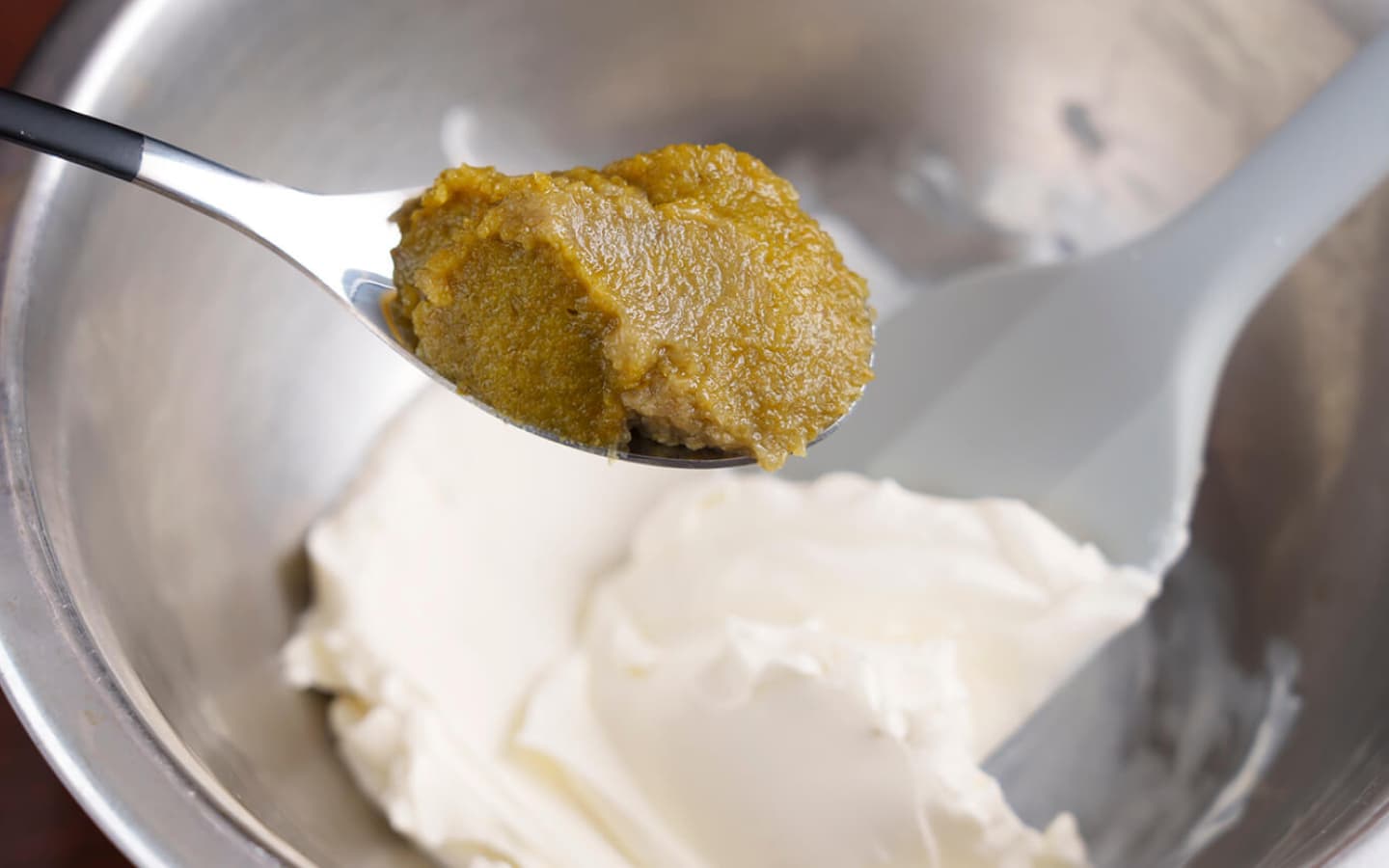 [Cooking Method]
◎Sour Cream Sauce
Mix one teaspoon Kabosu-kosho with three tablespoons of sour cream and sprinkle with pepper.
This sauce makes grilled fish dish into a unique feast.
*Please adjust the flavor to your preference.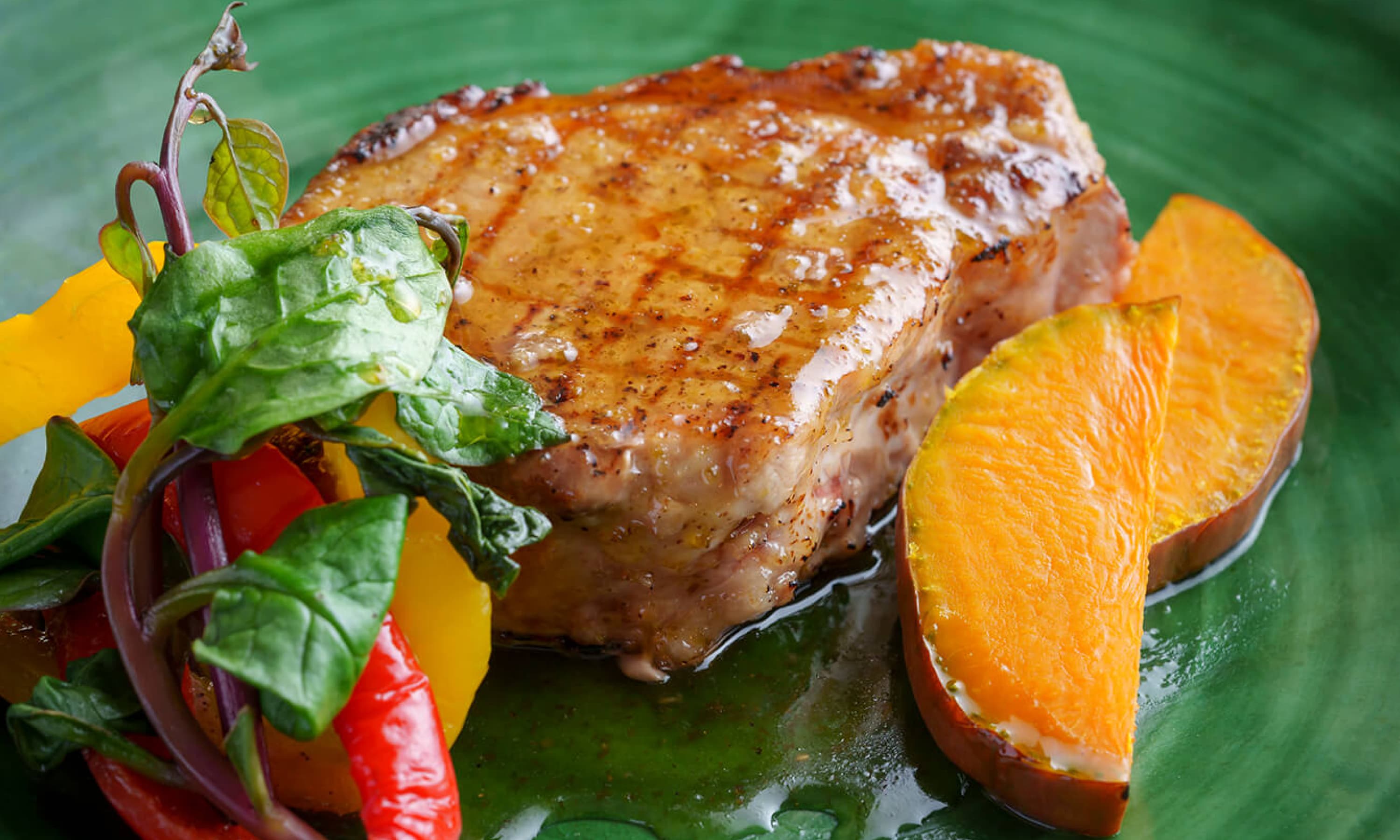 [Cooking Method]
◎Honey sauce
Mix one teaspoon Kabosu-kosho with four tablespoons of honey.
Spread the mixture on the surface of the grilled meat and grill it again to complete the dish.
A combination of sweet and spicy taste and the flavor of the Kabosu is amazing. It will be a new and unique dining experience.
*Please adjust the flavor to your preference.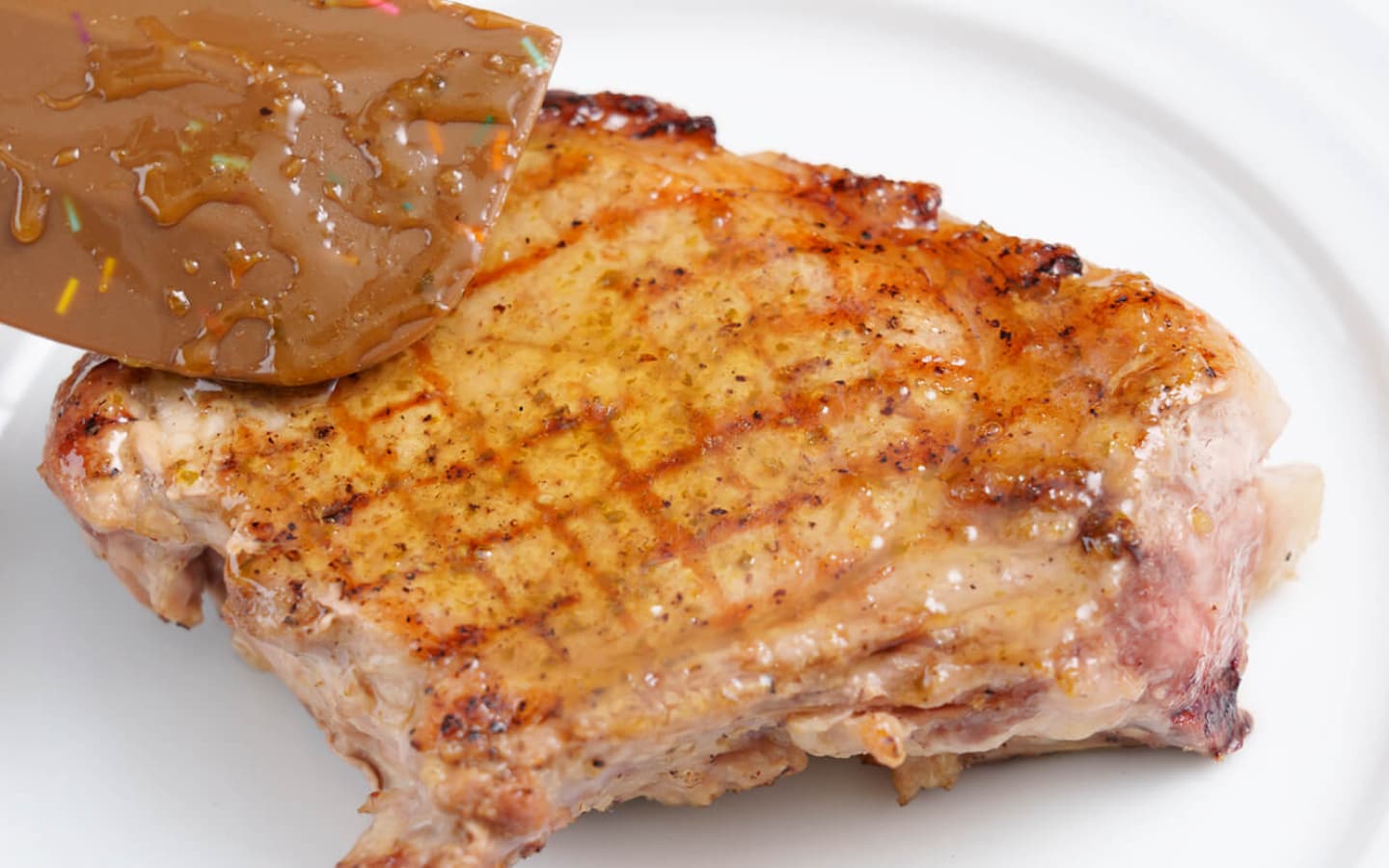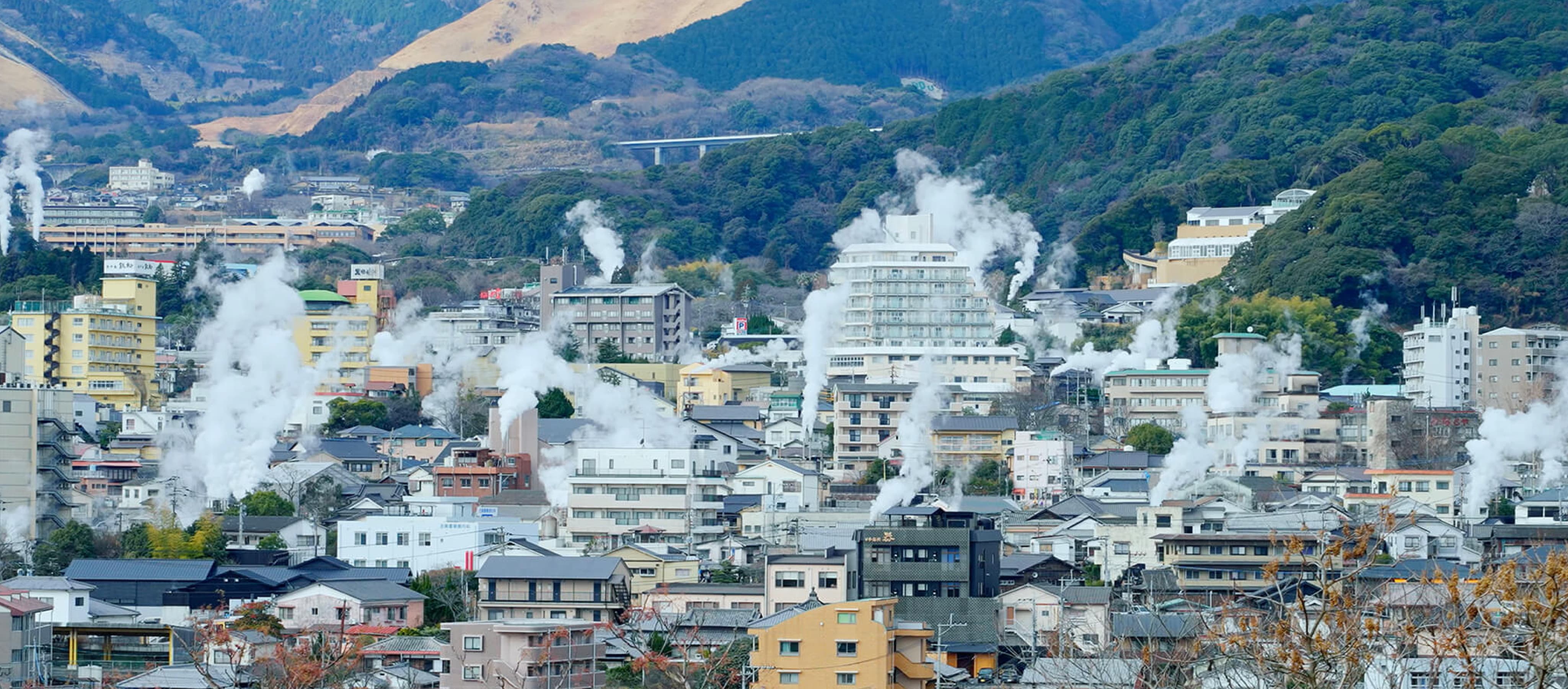 ABOUT US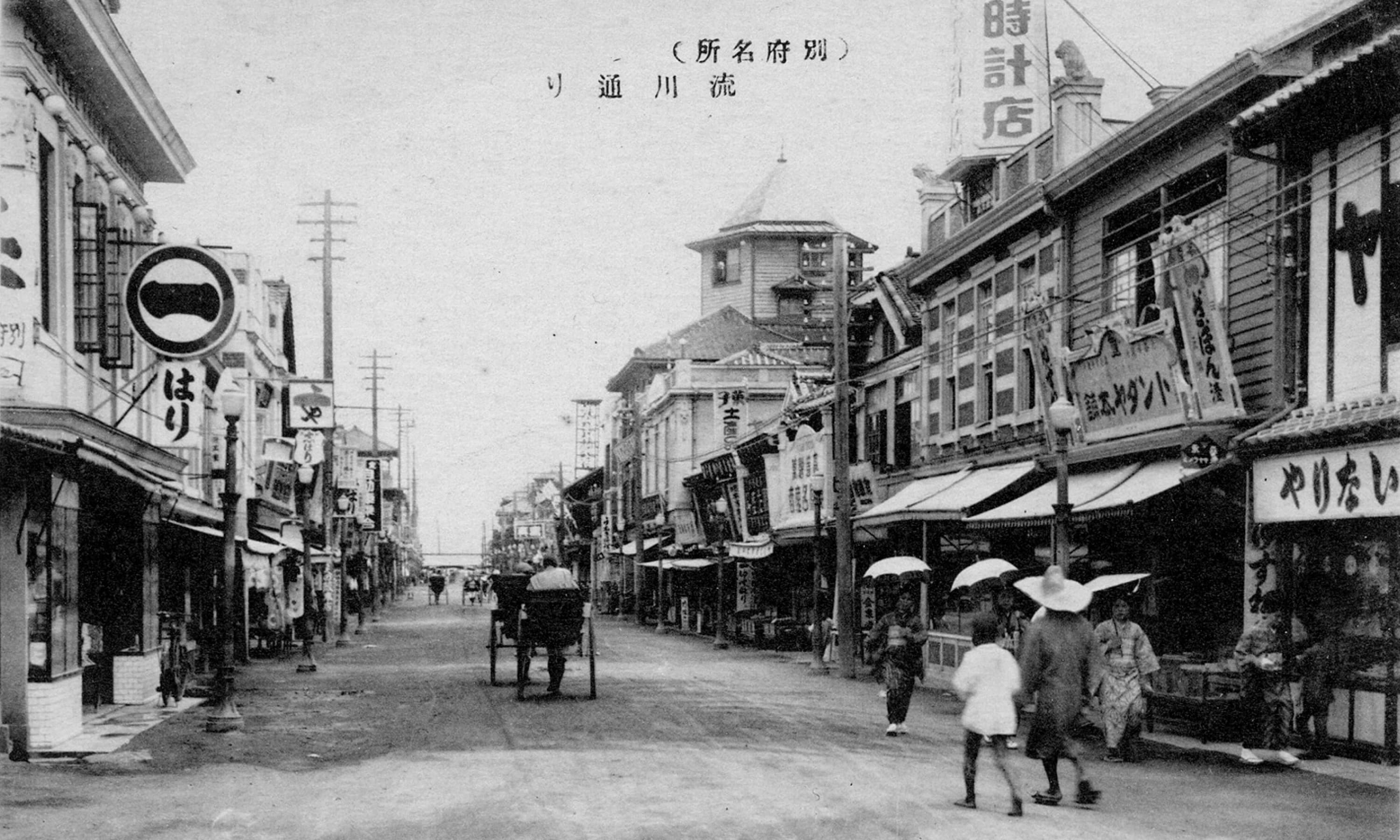 In 1700, when a merchant ship from Fuzhou, Qing Dynasty (now Fujian Province, China) drifted ashore on the coast of Satsuma, a local interpreter offered hospitality to the drifters, and the ship's owner, Xie Wendan, gave him a pomelo seedling to plant. This seedling was called jagatara and was later transplanted to various parts of Kyushu.
In Oita Prefecture, the name "Zabon", which was also previously called "Bontan" in Kagoshima Prefecture is derived from the first two letters of the name of Xie Buntan, who introduced it to Japan. Zabon-zuke is made by adding sugar to the pomelo pith through specific processing and technology. It has evolved into a delicacy of exceptional quality. It is said that in 1845, Nagatsune Okura, a farmer from Hita City, was invited to Beppu to encourage farmers to cultivate ginger and pomelo together in vacant areas around their homes.
Around 1910, it is said that the production method of "Zabon-zuke" was researched, resulting in the creation of today's excellent product.  "Zabon-zuke" is one of Beppu's traditional confectioneries and is popular among tourists. It is a traditional additive-free natural food, and its bittersweet taste and natural aroma are unique to Beppu.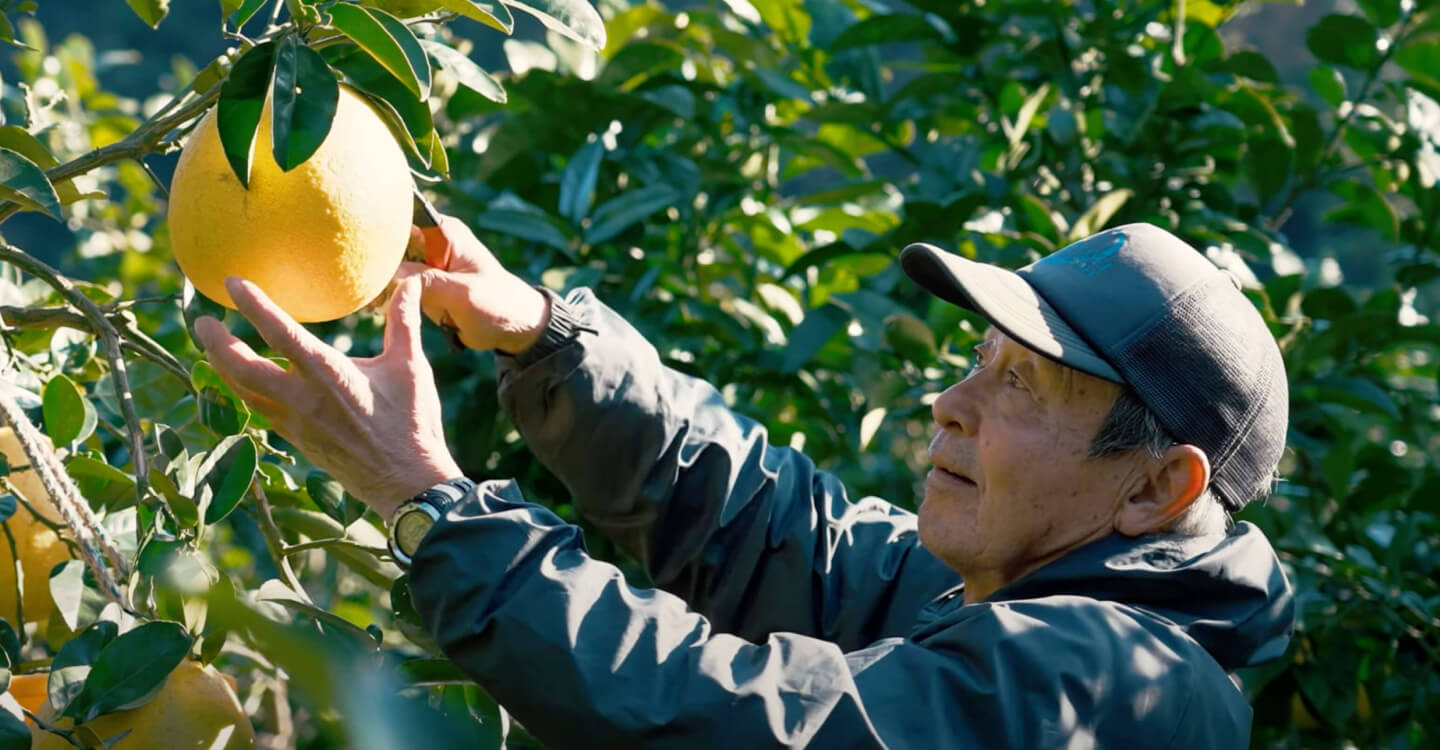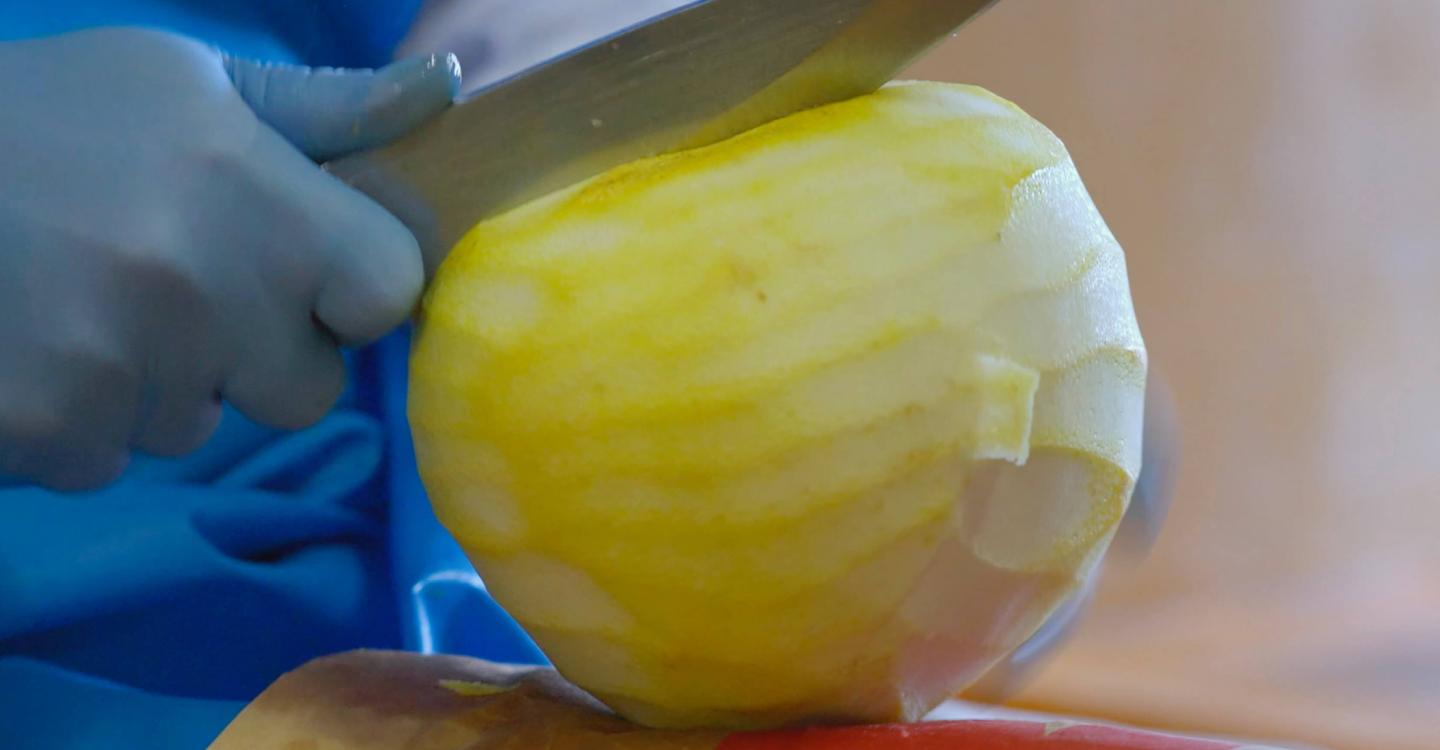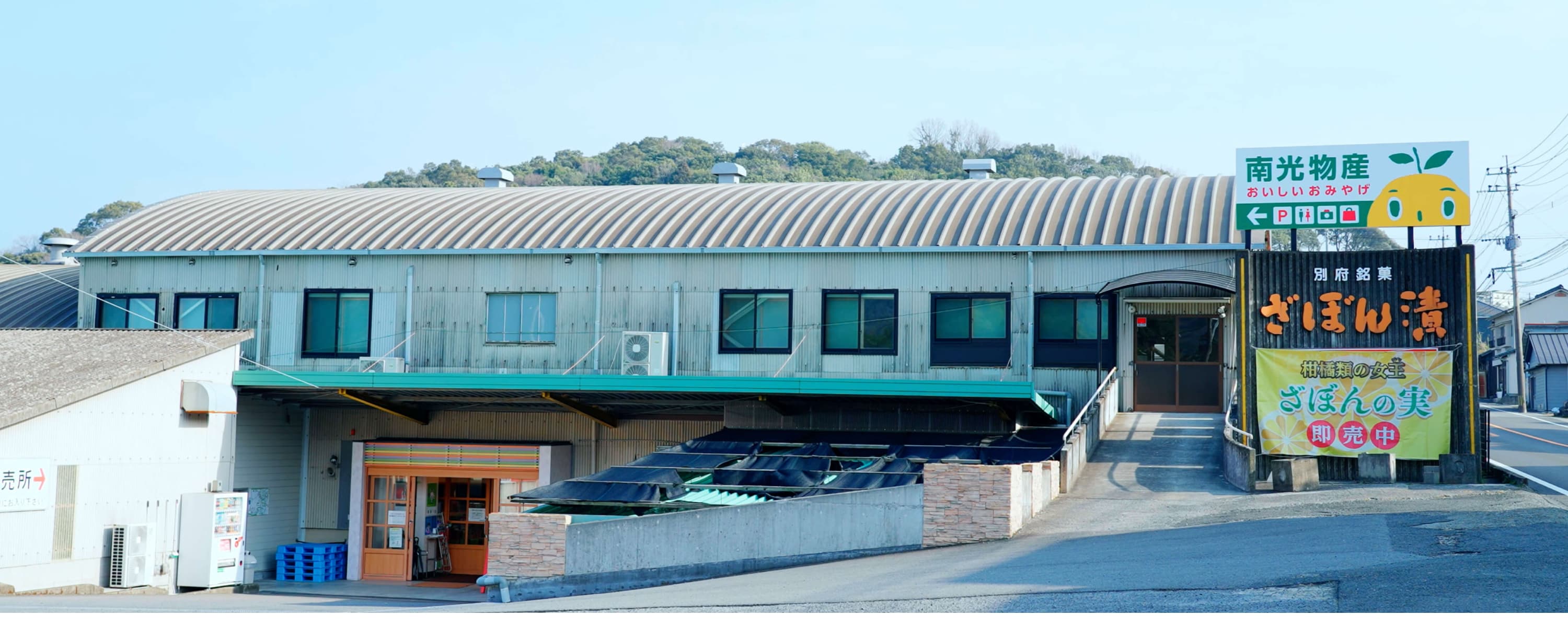 CONTACT
Please read and agree to the Privacy Policy.
Please check your reception settings (spam settings) so that you can receive our reply mail.
It may take time to reply. So thank you for your understanding.
If you do not receive a reply from us, please contact us again.